Delver Agents delivers the highest quality provisions and ship supplies to meet the diverse needs of our customers operating throughout the Southern Cone and Antarctica.
Some of the world's most exclusive expedition cruise ships and cruise lines, scientific research vessels, and other shipping companies choose Delver Agents for our:
Dedication to delivering superior supplies at a competitive price
Extensive network of suppliers throughout the region, for priority of supply and the best quality the region has to offer
Sustainable and responsible sourcing of organic produce and meats from local farmers, supporting local communities.
Supply specialist assigned to each vessel in order to coordinate the procurement and delivery of all requested items
Customized invoicing services with experience in working with owners, charters and outsourced service providers
Trade efficiency as a registered agent with ShipServ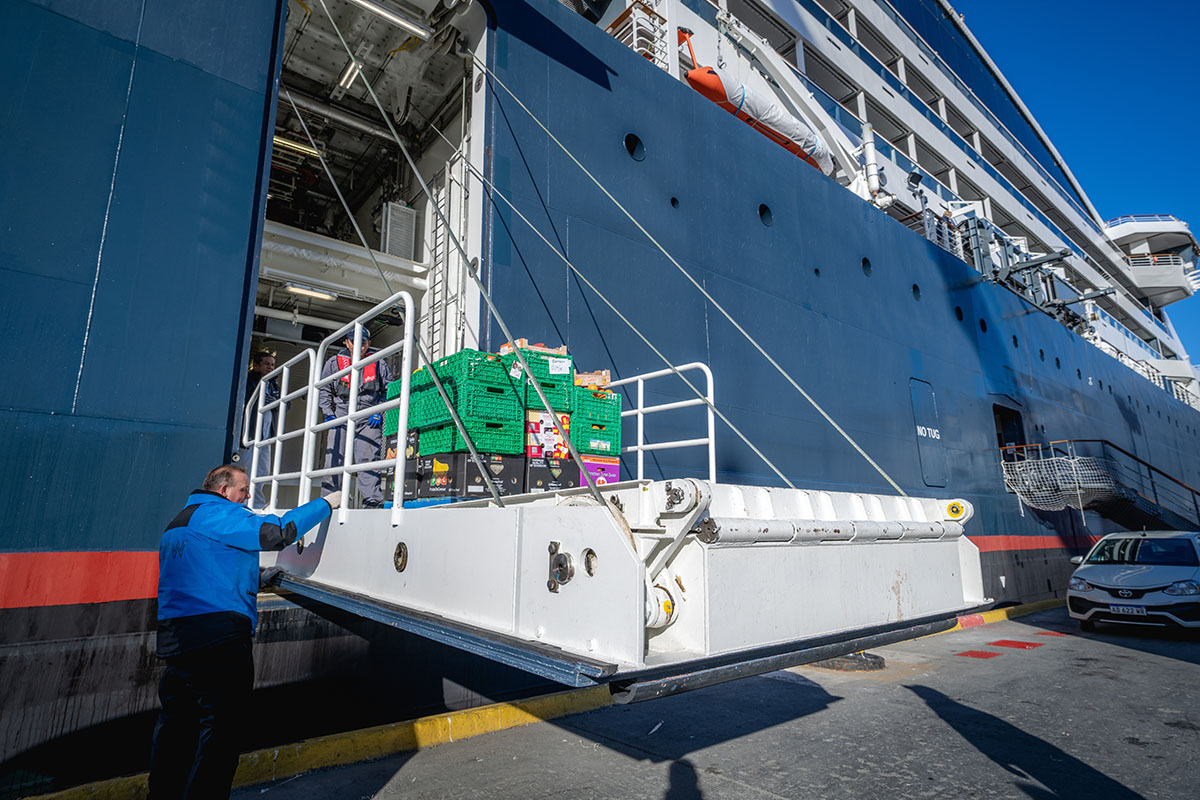 Cruise Ship Specialists
With more than 15 years of experience supplying all departments on cruise vessels, Delver Agents delivers your provisions and hotel supplies:
Full service hotel suppliers of all provisions, including hotel and culinary supplies
Local delicacies and global delights including world-class meats, seafood, fresh produce, and wines
Ship chandler services
Approved supplier with the Marine Hotel Association (MHA) and the International Marine Purchasing Association (IMPA)
South American Provisions
Supplying Your Ships With the Southern Cone's Best

From Argentina's world-renowned pastoral shepherded beef and other locally sourced foods to hotel, safety, maintenance, and specialty supplies, we'll deliver whatever your ships need to succeed.